Article
Against Spaniards, Swedes, Greeks and Italians
12. 10. 2007 |
Boleslav supporters can look forward to seeing with their own eyes top Spanish and Greek teams. On the contrary, the Boleslav players and potentially supporters will fly to away games in Sweden and Italy.
Playing schedule of Mladá Boleslav, C group of the UEFA Cup: on October 25 off, on November 8 at home against Spanish Villarreal, on November 29 on the pitch of Swedish Elfsborg, on December 5 at home against Greek AEK Athens and on December 20 in Italian Florence.
Healthy self-confidence prevails in the players' dressing room while respecting the strength of their rivals.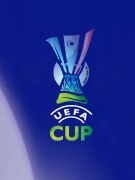 "We are convinced that we can play against anybody and so we will struggle to qualify even if the draw is difficult,"
promised the bringer of hope in Marseille and Palermo, Tomáš Sedláček.

Sdílet na facebooku