Article
FK Mladá Boleslav - US Cittá di Palermo 0:1 (0:0)
The first match of the opening round of the UEFA Cup ended sadly for Mladá Boleslav.
25. 09. 2007 |
The players of the home team certainly prepared more scoring chances but they missed all of them. Palermo punished them for scoring impotence by a goal scored by Jankovic just before the end of the match.
This happened at the moment when all supporters of Mladá Boleslav were reconciled with a goalless tie that would offer some hope for the second leg after all. But the goal conceded speaks in favour of the opponent significantly. "Palermo got big advantage," said the head-coach of Mladá Boleslav Zdeněk Ščasný sadly. "We made an important step, however, we cannot be sure of qualifying," restrained the head-coach of Palermo Stefano Colantuono optimism of Italian journalists.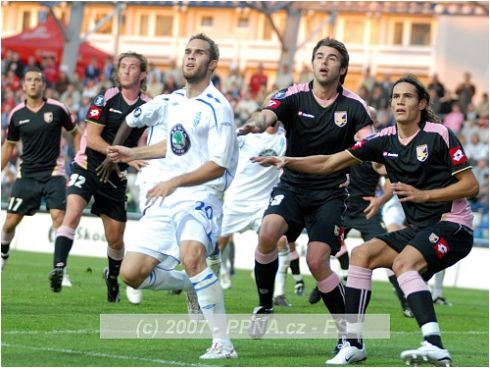 Sdílet na facebooku