Article
FK Mladá Boleslav x FK Siad Most 1:1
20. 09. 2007 |
Head coach Zdeněk Ščasný did not hide the fact that he had imagined his premiere on the Boleslav bench with better results. "We wanted to win at home, but we failed as we didn't start the first or the second half well and didn't play the way we wanted. I saw a lot of effort but also nervousness from the players," said Ščasný after a tie with Most.
He indicated that the referees took away Mladá Boleslav's win by denying a regular goal fifteen minutes before the end of the match. But Boleslav head coach Ščasný regretted most that his team wasted fifteen minutes in the first half and twenty to twenty-five minutes in the second half and didn't achieve the longed-for win at the end of the match. "It's unpleasant that we haven't won but it's important for me if the players are able to transfer certain sections with good playing performance in their effort for a complete match."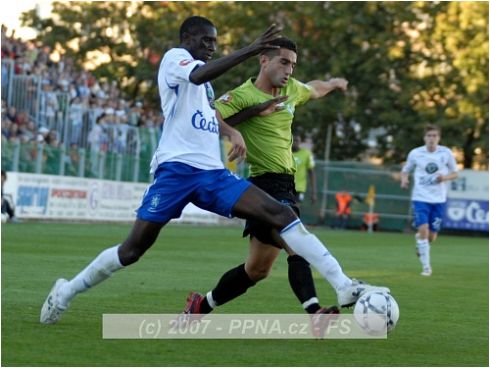 The head coach of Most, Robert Žák radiated happiness in presence of journalists after the tied match: "I thank my players for their responsible performance and I'm satisfied with one point." Mladá Boleslav is in the 8th position of the Gambrinus League after six matches played of which the team won only one, tied three and lost one. The team obtained six points with a goal difference of 6:7. 

Sdílet na facebooku