Article
Kulič leaves for ten million crowns and a player replacement
31. 01. 2007 |

The most spoken player transfer within the national Gambrinus league ended up with the Tuesday signing of the appropriate documents. Marek Kulič belongs to Sparta Praha and Milan Kopic joins FK Mladá Boleslav. Kopic is a defender of Škorpil´s national junior team (21). Jaromír Šeterle, the general manager of FK Mladá Boleslav, brings details of negotiations and the transfer.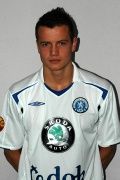 Why did negotiations of Kulič transfer take so long?

"In his person, Mladá Boleslav looses a national team forward, captain of the first-league team and the symbol of the Boleslav´s football within the last two years. "Sparta was to pay a financial reward for Kulič and let go a player to Mladá Boleslav who shows apparent perspective in top football."

What was the development of negotiations?

"There were two phases of the transfer. During the first one at the beginning of January, when Sparta addressed us and the first official negotiation took place, we were solving a player replacement for Kulič in Mladá Boleslav. We addressed several clubs such as Slovácko, Plzeň and Slavia and found out the money we would get for Kulič are not enough for us to get an appropriate replacement player for our offensive. Therefore we ended negotiations with Sparta since we did not see any solution.
The second phase started in the middle of the last week by another contact from Sparta with the idea of further deal of both reward and a player replacement. First we agreed on a financial reward for Kulič in the amount of ten million crowns, whereas nine million will be paid by Sparta in two installments and one more million in case Sparta makes it to Champions League. As a player replacement, we selected a young defender Kopic who was our interest already last summer when he was transferred to Sparta. The reason was we had to solve also the position of central defender for Brezinský who returned to Liberec.
However, this was a problem, since even though Kopic was not in the Sparta first team list, the management considered him a perspective player for the nearest future and was not willing to let him for transfer. After long negotiations, we came to the solution of a year loan and option on transfer for a preset amount. Mladá Boleslav can realize the option in summer 2007 or January 2008. In this respect, I want to stress that in spite of the lengthy and complicated negotiations, the deal was very fair.

After Nečas, we have another youngster. Is it a sign of current transfer policy of Mladá Boleslav?

"Last summer, taking our participation in European cups into account, we brought experienced players for the most part. Right now, we are trying to create an optimum age structure of the team. This is why talented and younger players are coming."

Are you still going to search for a replacement for Kulič in the offensive until the end of the winter transfer window?

"We have five first-league forwards on the list - Holub, Pecka, Ordoš, Mikolanda and Sedláček, but truly we miss a break player. That is why we will try to get a break striker in February, but not at all costs.


Sdílet na facebooku